What if you had the energy, the confidence, and the strength to live life to the fullest and get as much enjoyment from it as you can?

Maybe you...
Have struggled with a chronic illness or chronic pain for many years, trying to find relief

Consulted many types of doctors, trainers, dietitians, medicines, and surgeries.

Have been tired of all the hospital visits and doctor consultations

Feel restricted to living an easy satisfactory life

Hold back from going to social events

Tried multiple medications and pills, spending $$$$ on medicines and making your body dependent on drugs

Have not been able to find lasting relief

Repeatedly listen to negativity

Feel emotionally blocked and socially isolated

Feel lacking in functionality, independence, and freedom

Have gone through repeated worry cycles, impaired social relations, and limited food choices. 

Search high and low for well-being and ease

Feel confused about all the conflicting information on healing and alternative medicine

Have been looking for a final solution to end your suffering once in for all

Have experienced side effects from everything you have tried in the past

Do not believe that healing your body with your mind is possible

Do not expect your mind and body to self-heal chronic and autoimmune diseases
Undoing past conditioning on a subconscious level. 

Breaking free from stressful/worry cycles. 

Getting rid of trauma and suppressed emotions. 

Working through triggers, insecurities, and past wounds. 

Trusting your intuition and strengthening your self-concept.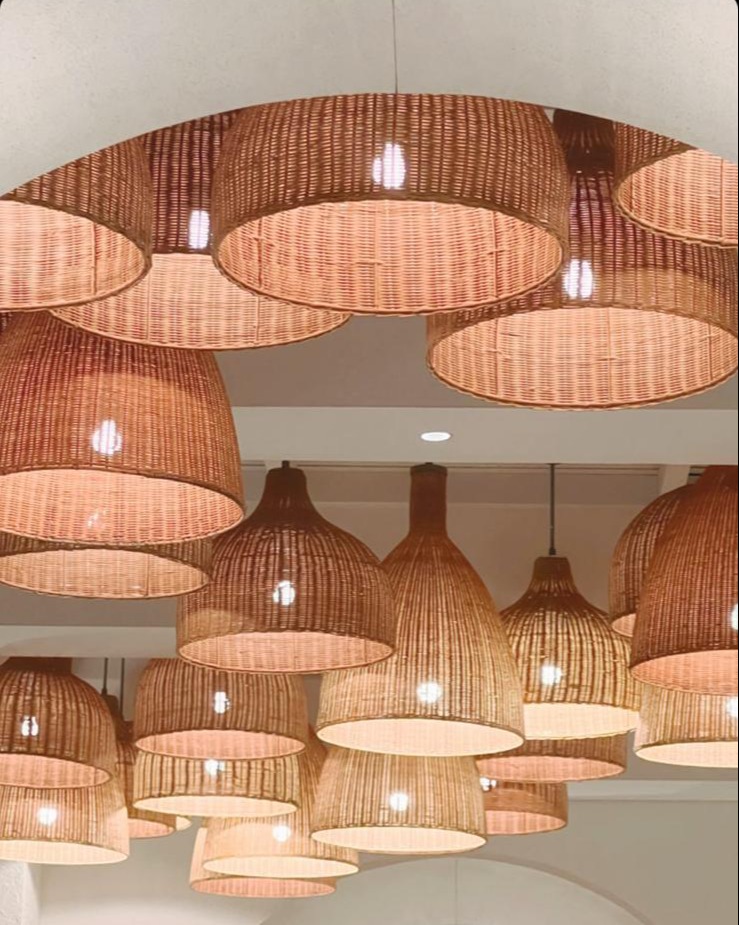 You can let go of stress, fear, worry, and pain to transform yourself to have a healthy body, mind, and connection with your soul/spirit.
…without undermining your self-confidence and self-esteem
…without inviting more diseases when you are unhappy within
…without having a fear of judgment and what people will think
…without undermining your full potential and not being able to be your most authentic self
…without being unhappy with the way you look and feel
…without hopelessness and stress
…without food restrictions and medical bills
…without losing your purpose, career, money, and relationships
…and without feeling helpless while sitting back passively feeling like a victim.

Solid Proof.
As a matter of fact, I am living proof that this is possible. A year after my diagnosis of ulcerative colitis, I embarked on my self-healing journey and went inward for a few years. My doctor told me it was chronic and could not be cured. I set out to prove her wrong. I became self-aware. I started self-hypnosis and re-programmed my mind to undo all the past conditioning. I started rewiring my brain with thoughts, emotions, and feelings that SERVED me. I started getting rid of all the limiting beliefs that held me back. I went on a solo journey to find myself and a higher purpose. I realized only I could give myself the love I deserved, and only I knew myself. I worked through my trauma by permitting myself to FEEL. I learned to relax my nervous system by practicing techniques of deep breathing because our bodies and minds need an atmosphere of relaxation so we can heal. My symptoms are completely gone and I am fully cured. I was even able to immensely lessen my state of anxiety. I'm not on any medication. It took a lot of hard inner work. I learn more and more about myself and my wellness every day. It's better to be on this journey than to be off it. 
Other people have cured themselves of ulcerative colitis, stage 4 cancers, chronic pain and fatigue, CFS, Fibromyalgia, IBS, IBD, digestive issues, PTSD, anxiety, depression, ulcers, multiple sclerosis, etc. You have ME as an immediate example!
Ask yourself: if you keep living your life the way you have been, is it benefiting you? 
You wouldn't be here if it were.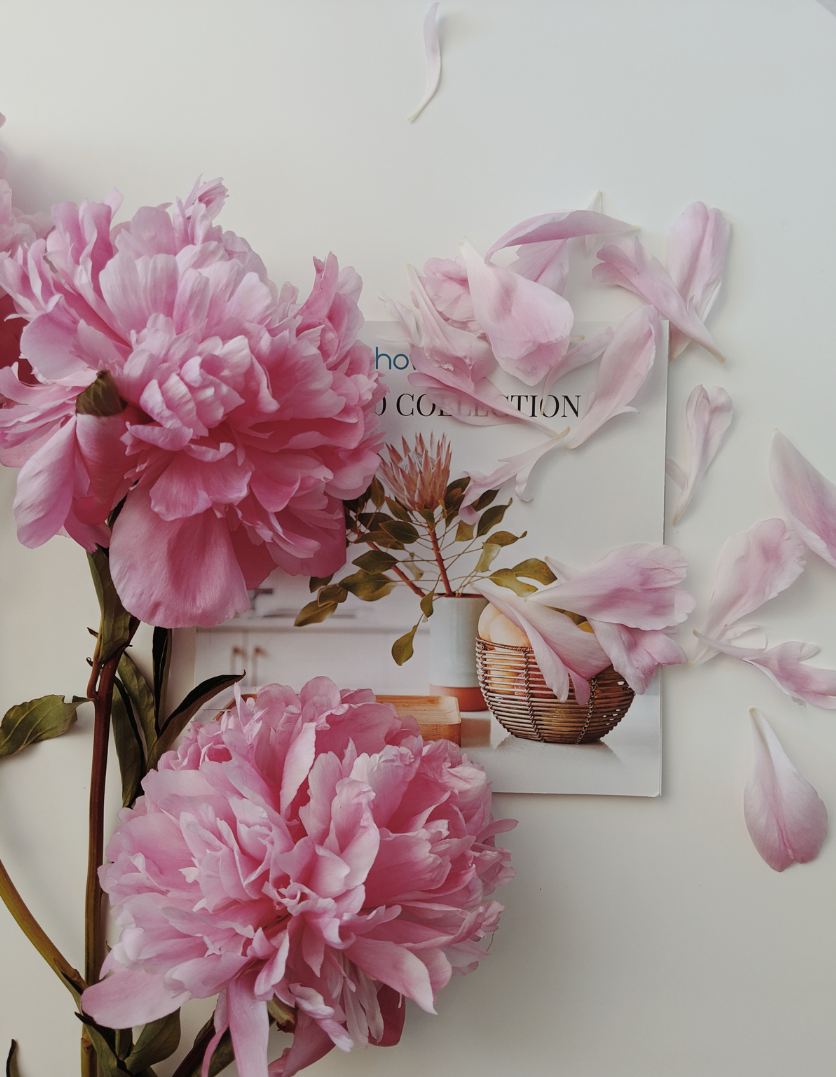 Disease Therapy - providing you with all the important information on the disease, healing, and your subconscious mind.

My proven theory model explains how you heal your body naturally with the power of your mind.

Motivation to empower you to heal and step-by-step guidance to help you take on the self-healing journey.

Therapeutic interventions that you will participate in to realize the power of your mind and undo behaviors that are holding you back.

Successful and proven examples of the multitude of people who cured themselves of illness and how they did it.

What your healing journey consists of and its phases.

Stress Therapy

Trauma Therapy

Psychoeducation on emotional triggers and emotional wellbeing.

The mindset of sickness vs health.

Importance of self-awareness and self-love.

Rational Emotive Therapy to change the way you think about things.

Cognitive Behavioral Therapy to reframe your thought patterns.

Exploring your strengths and positive qualities 

Mindfulness 101 (meditation, affirmations, deep breathing, visualization) 

Guided meditations

Guided deep breathing practice

Prescription for self-healing and drafting your healing routine

Worksheets, Self-Assessments, Activities, Affirmation Cards,



…and more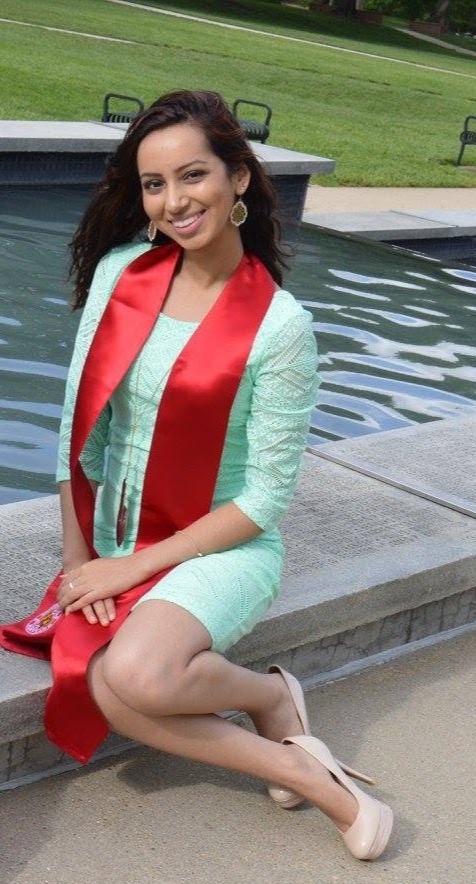 MEET YOUR INSTRUCTOR
Hi! I'm Sahleen.

Trained Therapist with a Master's in Clinical Psychology, Mindset & Holistic Health Coach, Dance enthusiast, Online Course Creater and Founder of SelfHealingBabe.com

I haven't always had it easy. People who don't know me super closely, see me as a smiling face and a dancing persona over all these years. But they don't know and realize the massive struggles I've gone through.

In brief, I used to feel trapped, suffering, in pain, diseased, anxious, low quality of life. I worked on myself immensely and discovered the importance of mind healing. NOW, I'm in a place of energy, freedom, health, self-love, spiritual awakening, better quality of life and am able to form a deeper connection with myself and others.

I want to live with the purpose of helping others to self-heal and feel empowered. That's why I created Self Healing Babe which is my location-independent mental health and wellness business. 

For people who are experiencing similar emotions and want to get to a place of freedom, I created this special course that will teach you to heal your health using the power of your mind. I am against the use of medications to treat the body. I genuinely pray that no one stays stuck in a place of turmoil any longer.


Mind Over Illness
is a self-paced, 100% online program with a blueprint to take you from suffering and low quality of life…

To…
Knowing yourself well and feeling empowered

Learning and practicing the tools and techniques that lead you to a satisfying life

Cultivating peace and love

Gaining the knowledge and secrets to healing your body of all pains and illnesses

Getting the inspiration, motivation, and push you need to create a higher quality of life

Creating daily routines that get you to health and wellness

Cultivating better social and personal relationships.

Gaining more energy, freedom, and strength to excel in your workplace

And, most importantly, learning the

POWER OF YOUR MIND

and how it can

CURE

your body and life.



By the end of this self-paced course, you will have…
Discovered the secret of mind/body medicine and how the brain works

Raised awareness on any stress + trauma and the impact it can have on the physical, emotional, and mental wellbeing

Reduced your state of anxiety

An understanding to heal, grow, and celebrate life

Reclaimed your power and set intentions for self-love

Set up a self-healing journey to nurture yourself physically, emotionally, and spiritually

You will have become an empowered and resilient person who isn't afraid to take healing into his/her own hands.

An understanding of your mind and body's ability to self-heal illness and discomfort

Gained the tools to retrain your brain using somatic tracking and mindfulness

Gained the tools and techniques to encourage relaxation, improve coping skills, reduce tension and pain, and lessen the need for medication

Learned the phases of self-healing and how to stay motivated in the face of distractions and obstacles during the relapse phase

Learned exercises and techniques to reduce pain and suffering that will help bring you relief with some practice and commitment.

Harnessed the power of your mind through visualization, meditation, and affirmations to heal from a range of diseases, illnesses, and injury

Reprogrammed your beliefs and mindset for recovery and health

Changed your lifestyle to help your body heal itself and eventually make your own food choices

Been blessed to be reminded that you are your own healer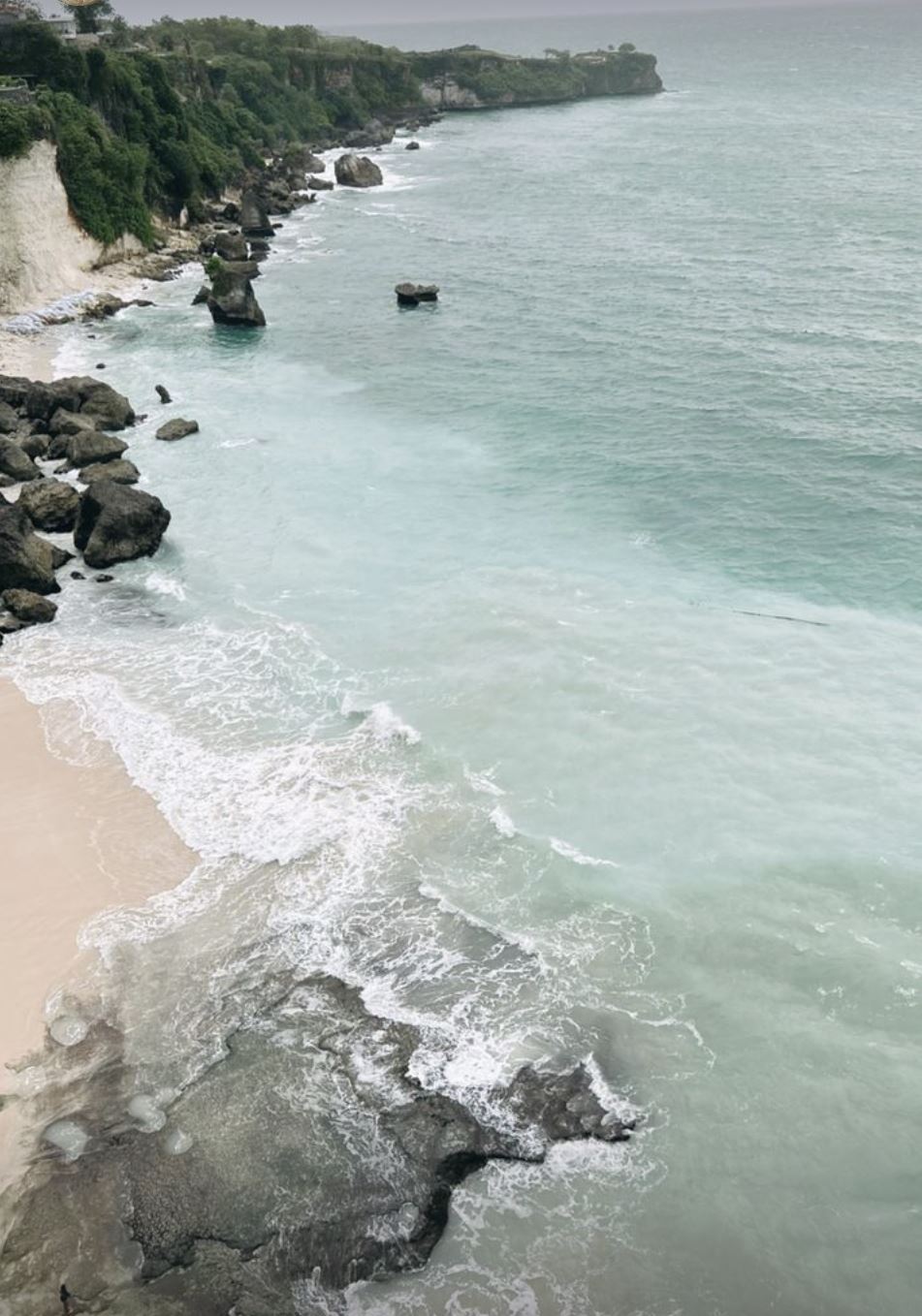 Who's this course for?
This course is for people:
in a constant state of anxiety

diagnosed with a disease or chronic illness looking for a cure

feeling bodily discomfort and pain

interested in disease prevention

wanting to learn about body/mind connection 

wanting to learn about how the brain works in creating and eliminating physical symptoms in the body

needing to develop a healthier and more satisfying lifestyle and routine

wanting to get an introduction to the Law of Attraction, Manifestation, Energy work, Mindfulness, and how the brain can work in your favor

seeking the natural healing force WITHIN to feel well

hoping to increase their spirituality and self-awareness 

This course is NOT for people:
suffering from severe mental and/or physical problems who rely on medical assistance

who are not open to self-healing and learning about holistic health + mind/body/soul connection

on a strict medical regimen 
This course can benefit people with many different diseases, including the list below, who are new to the concept of self-healing by using the power of the mind.
Cancer

High blood pressure

Diabetes

Chronic pain and chronic fatigue syndrome

Nausea

Insomnia

Stomach and intestinal problems (irritable bowel syndrome, constipation, diarrhea, ulcerative colitis, Crohn's disease)

Fibromyalgia

Mental health issues (anxiety and depression)

Psoriasis 

Alopecia

Skin disorders (including, eczema)

Other autoimmune conditions

Heal your gut

Frequently Asked Questions
When does the course start and finish?

The course starts now and never ends! It is a completely self-paced online course - you decide when you start and when you finish. 

I'm not diagnosed with an illness, is the course still for me?

Yes! You don't have to be sick to take this course. The concepts in this course apply to ANYONE who wants to learn about the power of the mind and how it helps us heal our bodies. It teaches you that your health is in your hands.

How long do I have access to the course?

After enrolling, you have unlimited access to this course for as long as you like. There is no limit to the amount of times you can refer back to the lessons. It will serve you through many stages of life. 

What is the refund policy?

Due to the nature of the course being instant access with everything downloadable, the course is non-refundable. If you have any questions prior to purchasing, please email me at [email protected]

What are my instructor's credentials?

Sahleen Deol is a trained Mental Health Therapist with a Master's degree in Psychology from Pepperdine University. She has a Bachelors degree in Psychology with a minor in Business from University of Maryland, College Park. She formerly worked in the field of corporate digital marketing. Sahleen is a certified Mindfulness Life Coach, choreographer, author, and Dance Movement Therapy advocate. Sahleen has a special interest in dating/relationship psychology and Psychoneuroimmunology (PNI - mind's ability to manifest illness in the body). She believes everyone has the power within to heal their bodies and life. Most notably, Sahleen used mental strength to heal her body from a chronic illness. Sahleen has experienced numerous hardships resulting in trauma and anxieties, but she has taken on a self-healing journey and channeled those hardships into her determination and power by using manifestation strategies to her advantage. She coaches people to improve their health and relationships by encouraging self-awareness, self-love, and training the mind to work in your favor. 

Will this course prevent or cure my health condition?

This course is not intended to diagnose, treat, prevent, or cure any health conditions.

If you suffer from severe mental and/or physical problems, please reach out to a licensed medical or health professional. I recommend seeking therapy from a licensed mental health professional if you suffer from severe mental problems and impaired functioning in your daily life. Although I am a trained mental health therapist, I am not YOUR therapist. All information in this course provided by me are for informational purposes only, does not constitute medical advice, and does not establish any kind of patient-client relationship. 

I am not a 'licensed' mental health or medical professional. As a mindset and self-healing coach, I am not providing healthcare, medical, or nutritional therapy services or attempting to diagnose, treat, prevent, or cure any physical, mental, or emotional issue. The information provided in this course is for informational and educational purposes only and is not intended to substitute professional medical advice, diagnoses, or treatment. Before undertaking a new health regimen, always seek advice from your physician or other qualified healthcare provider. 

Do not disregard medical advice or delay seeking medical advice because of the information you get in this course. Do not start or stop any medications without speaking to your medical or mental health provider. Please note that I can't take any responsibility for the results of your actions and any harm or damage you suffer due to the use or non-use of the information available in the course. Please use judgment and conduct due diligence before taking any action or implementing any plan or practice suggested or recommended in the provided material. 

By taking this course, you acknowledge that you are responsible for your own health decisions.